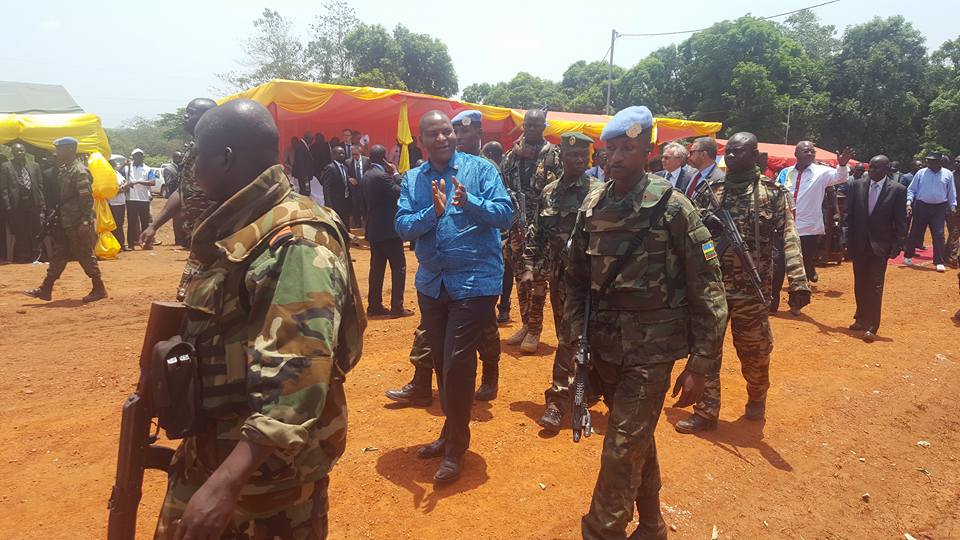 Central African countries of paradoxes. While everyone continues to hold their breath to see how the ongoing crisis in the country will be resolved, while (opposition) politicians continue to observe a reservation to their right to criticize the government's action, Faustin Archange Touadera, the surprised President of the Republic, strongly supported by the old Bozizi strategy, said that the government's social partners showed common sense by saying that « there is no point in putting the country in turmoil. » , Is already advancing in the campaigns of conquest of popularity to, obviously, prepare his reelection after his first term which ends on 31 March 2020.
The spirited dances on the political arena have begun. Priority has changed sideways. It is no longer the return of peace and security. And besides on this double requirement, where is the winning strategy? The DDR-R is a circle-manger while the population is being massacred every day, every hour and evidence of all the statistics, every minute – a corpse must die somewhere on the Central African territory. A year after its inauguration, which the majority is preparing to celebrate with great pomp, the situation in CAR has remained as it has been since the transition, even though, thanks to pressure from civil society and internal self-purge work illustrated By rising to the niche of self-defense groups in the district PK5 to eliminate the head cutters of this district constituting the tail of the devil and the head of prow of violence, Bangui the capital breathes a little better.
However, the Minusca, it continues to serve as an atomic umbrella for criminals such as Ali Darassa, Sidiki, Al Khatim and others, on the pretext that the Central African government has not issued a warrant and played the partition by supporting some Against the others already torn apart. Scenes of killing, the government keeps mouth sewn ndaka. Nothing, nothing concrete is done except this so-called « hope » which explains the entreaties directed at the armed groups refractory to join the circle of the eaters of the DDR-R. While these refractors, who in reality have terrible demands to swallow the government, are advancing on the military ground in the hope of getting the latter to take into consideration their most disproportionate demands, sustained that they are d In one way or another by the international community which swears by dialogue and dialogue alone to resolve a crisis that has instead become a scene of crimes without sufficient sap of valid political claims.
Who is right who says that Touadera is nothing but farce: it can not do otherwise when the weight of Chad is weighed on the side « dialogue and concession » of the balance. And soon, he will disappoint his voters heavily by taking unpopular measures with the help of head cutters.