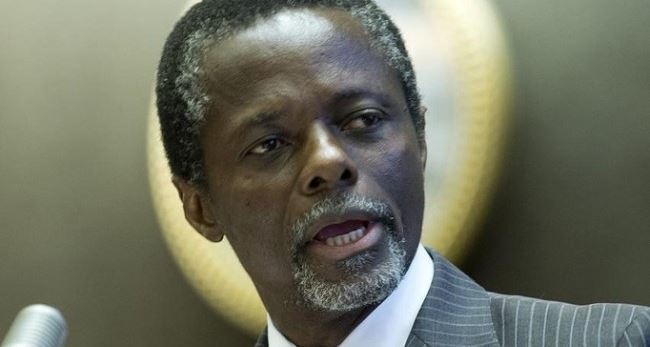 The Popular Front for the Renaissance of Centrafrique (FPRC) of Nourreldine Adam assures to have taken control of the city of Ippy (113 Km to the east of Bambari) after the minusca air strike. Information not yet confirmed by independent sources. Meanwhile, the situation is still confused on the ground. The movement confirms the death of its chief of staff, General Joseph Zoundecko, killed on Saturday afternoon in the attack of a UN helicopter. The UN force's response was to halt the advance of the RPF's men who crossed the « red line » imposed on a few Kms from Ippy.
Azor Kalité, the FPRC's chief of staff, accuses the Minusca of complicity with the UPC. « The Minusca used its air force yesterday at 28 km between Ippy and Mbroutchou during our progression to conquer and release the population. They used airplanes to physically and materially support the elements of the UPC.  » The Deputy Chief of Staff said that « on our side there were two deaths, including General Joseph Zoundéko. Three men were killed and five women were wounded among the civilian population. Homes are also burned.  » The man promises to go all the way « until Ali Ndarras is alive, we will progress to Bambari ».
Azor Kality notes that the FPRC has only one « red line to respect, is not to attack civilians and take their property ». Describing the red line of the « imaginary » Minusca, he promises to fight his positions in the event of an upcoming attack on his men. Immediate reaction of the Minusca. General Bala Kéïta, the UN force commander, rejects these accusations, highlighting the role of the mission in the country: « We have come here to help the people of the Central African Republic to regain peace. It is only that that interests all the troops that have come « .
He also said: « We do not know the people of the FPRC or those of the UPC. They do not interest us as an armed group. The only relationship we have with them is to tell them dear brothers, we came here to help you talk to you, to find you.  » For the UN, the violation of the red line is considered de facto as a military aggression. For, the experience of the city of Bria left stigmata « human drama, thousands displaced, dozens killed » and it could not repeat. The Minusca insists that « as long as Bambari remains Bambari, we will do everything possible so that the populations can not live this situation
In Bambari, in spite of this tension in Ippy, the population freely vows to its occupations.
It is concerned, however, about the departure of the Gabonese contingent from the site of the displaced persons of the gendarmerie.
FPRC stopped in its progress towards Ippy
More than 300 elements of the coalition of the Popular Front for the Renaissance of Centrafrique (FPRC) of Nourredine Adam were intercepted this Saturday 11 of February by an air raid of the Minusca. Their attempt to march on Bambari was stopped at Ngawa I village 12 kilometers from the town of Ippy. « The red line has unfortunately been crossed. We executed the plan and engaged the troops that had passed the line by fire, « said General Bala-Keita, commander of the force, adding that » the balance sheet « will have to be known » in a few days.  » For him, the FPRC men will meet several of these lines and every time they try to cross them, it will always be the same reaction until everyone returns to reason. There are « other ways to solve the problems of this country than to always attack one another and especially to make the populations suffer » hammered the Comforce of the Minusca.
Vladimir Montéïro, spokesman for the UN agency, said: « The Special Representative welcomes the commitment of the FPRC coalition not to attack international forces, United Nations personnel and humanitarian workers. » Perfect Onanga Anyanga, « wishes to recall that any aggression could constitute a war crime that is subject to prosecution by national and international courts » and « calls on all national, regional and international actors likely to facilitate the return of peace in CAR to To double efforts in order to triumph over peace and stability, respect for constitutional legitimacy and national reconciliation « . The FPRC and the UPC have been fighting for several months in the regions of Haute Kotto and Ouaka for control of these territories.
RNL