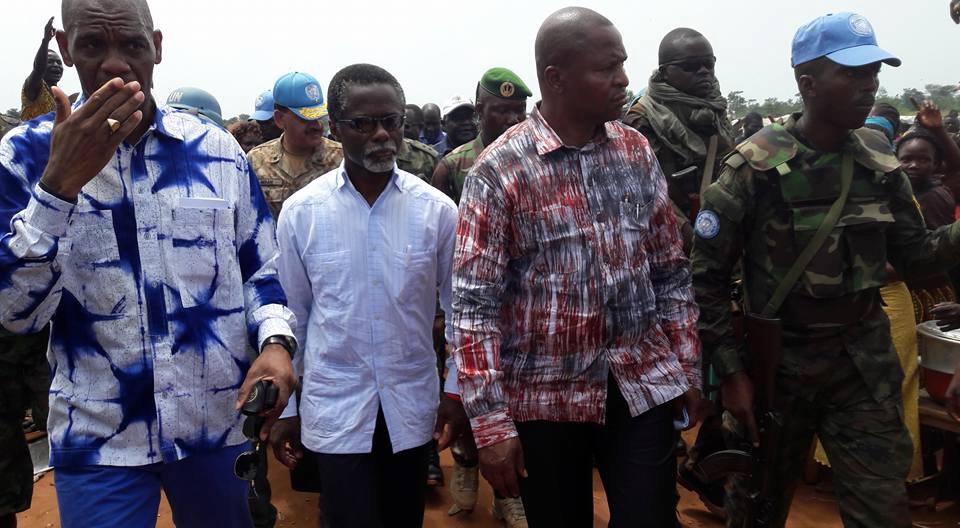 New fighting has been reported in recent days in the Ouaka prefecture, in the center-east of the country, the scene of a real war of positions for more than three months between factions from the former Seleka. Violent clashes some sixty kilometers from Bambari, where the UPC headquarters is located, which an FPRC-MPC coalition wants to dislodge. It is impossible to establish a balance sheet of these combats since the armed groups maintain their losses secret. But everyone agrees that the fighting is very violent, of an intensity rarely seen in the Central African Republic.
For several weeks, the front line has been frozen. In the north, a coalition FPRC-MPC (Popular Front for the Rebirth of Central Africa and Patriotic Movement for the Central African Republic), two movements from the former Seleka, aimed at Bambari. In the south, the UPC (Union for Peace in the Central African Republic), also from the former rebellion, defends its positions on foot.
This weekend, the clashes were concentrated in the localities of Djoubissi and Ndassima, which was lost and then taken over by the UPC. But the elements of the coalition are threatening: they will enter Bambari very soon to dislodge the head of the UPC, Ali Darassa, from the city of which he made his headquarters four years ago.
Arda Hakouma is one of the FPRC's military leaders. « We are currently 40 kilometers from Bambari to return to Bambari to dislodge Ali Darassa because Bambari is hostage, » he said.
South of this front line, the Minusca traced a red line beyond which it promises to intervene.
« They are making propaganda »
But in the meantime, it is the UPC that holds the line and prevents the advance of the coalition to the south. « They are making propaganda, » said Souleymane Daouda, spokesman for the UPC. The city of Bambari is not threatened to this day. This line of defense has been established. This coalition wants the partition of the country. The position of the UPC prevented them so they deemed it necessary to recover the position of the UPC or to push the UPC by force to rally to their Machiavellian plan.  »
« These are unprecedented fights, very, very violent, of rare intensity, » he says. It starts in the morning, it is the night that ties us and it resumes again the next morning.  »
Fighting continues despite several peace initiatives initiated in Luanda in Angola since December and in Rome last week by the community Sant'Egidio.
Source: RFI